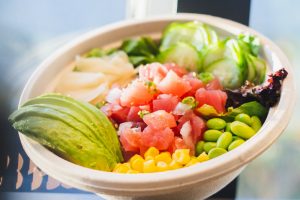 Poke /poʊˈkeɪ/ (Hawaiian for "to slice" or "cut crosswise into pieces"; sometimes stylized Pokéto aid pronunciation, also called Poké Bowl) is diced raw fish served either as an appetizer or as a main course and is one of the main dishes of Native Hawaiian cuisine.
Spam musubi /moo-soo-bee/ is a popular snack and lunch food in Hawaii composed of a slice of grilled Spam on top of a block of rice, wrapped together with nori in the tradition of Japanese omusubi. Inexpensive and portable, Spam musubi are commonly found near cash registers in convenience stores all over Hawaii.
Besides from just Spam Musubi and Poke, we also have cooked items. From Furikake Baked Salmon, Chicken Katsu, Kalua Pork, or to the iconic Loco Moco, we bring you a taste of our childhood.
Dive into dishes as refreshing as the islands. We've brought  you a wave of Hawaiian freshness into your mouth, from traditional Poke to our Roasted Chicken Katsu and homemade sauces. We are inspired to make this a once in a lifetime eating experience. Our love for food and our love for you will open your eyes to a completely new way of eating healthy. We believe that every bowl should inspire you to love life, yourself, and everyone around you.
Email info@hicityfoods.com and our family will reach out to answer any questions you have.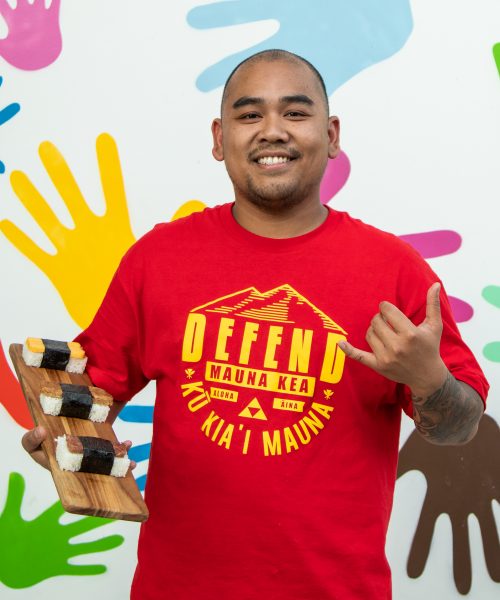 Djon Marcos
Raised in Kea'au, a little city located in the Puna district of the Big Island of Hawai'i, Djon Marcos, grew up learning how to hunt, fish and grow from his family and community on the Big Island. He then moved to California to pursuit a degree at Cal State Fullerton, but instead rediscovered his passion for food. A passion that has lingered in his soul since childhood.
Now residing in the Bay, Chef DR introduces his take on traditional local Hawaiian cuisine with a hint of Cali love here at HI City, where Hawaii meets the Bay.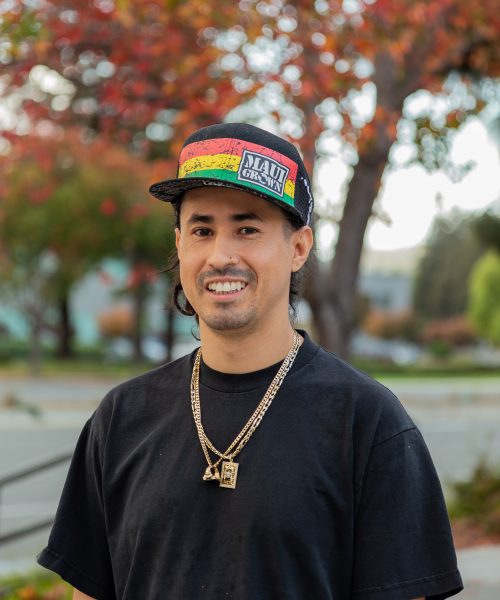 Julio Perez
Born in Mexico but moved at a young age to the island of Maui, where he was raised. Julio Perez grew up learning the culture of Hawaii and he fell in love with the customs, food, and people.
Julio later on was diagnosed with kidney failure and had to make the move to California. After 4 years of waiting and getting dialysis treatment, a miracle kidney donation arrived. He is truly blessed to have over come this obstacle and wishes to share what he has learned in his time in Maui and in California.